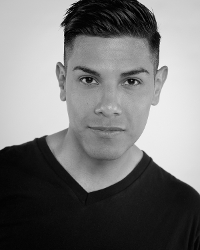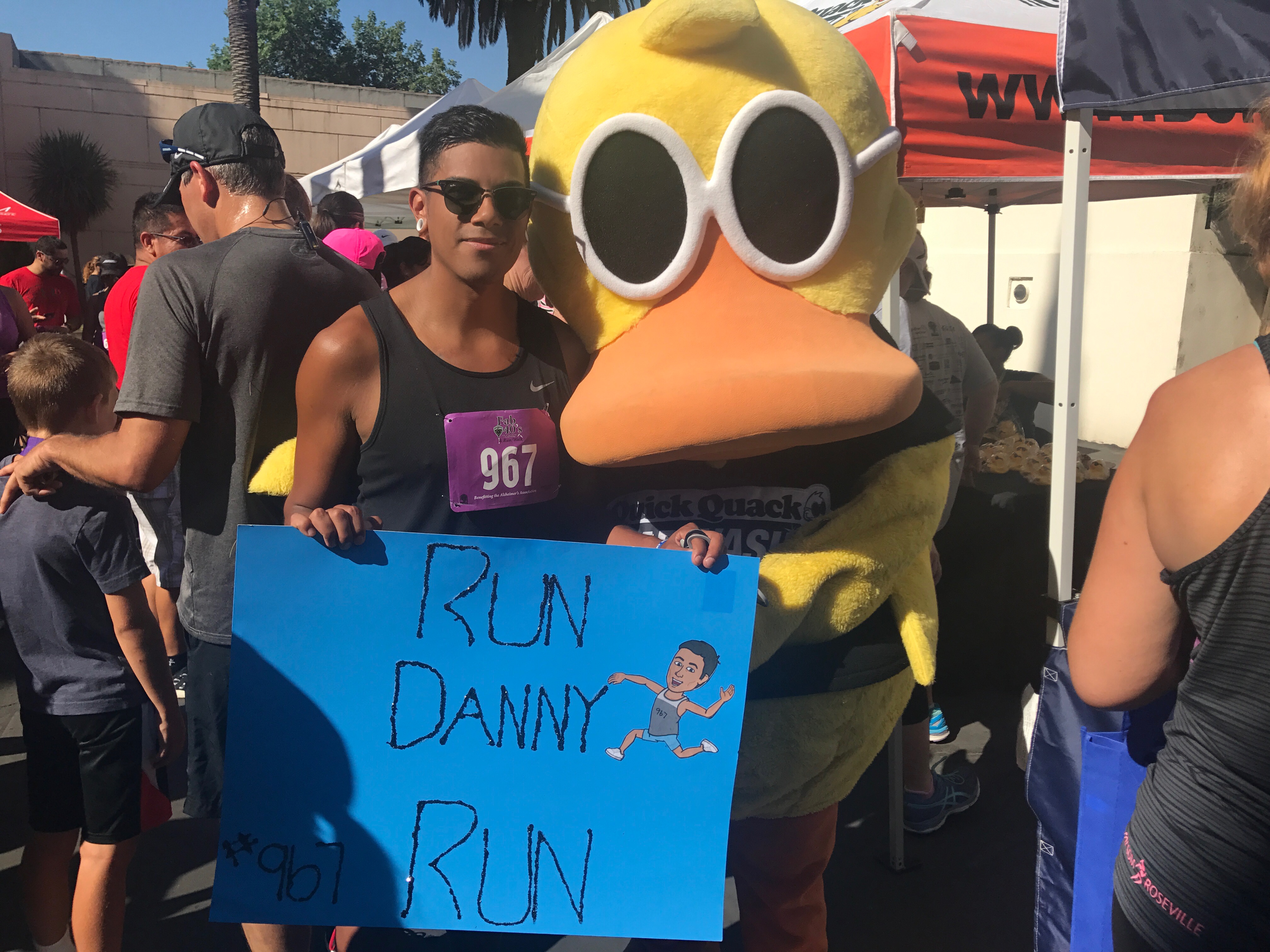 Danny Running his first 5 k!
Danny A.
Danny has more than 18 years of dance experience. He started dancing at the age of 14 after becoming a member of the Dos Palos High School "Spirit Team". Daniel continued his interest in cheer and dance as a member of the Merced college spirit team. At the age of 19, he began training in jazz with Eileen Peterson at Steps Dance Studio in Atwater, CA. He praises the efforts of Miss Eileen for directing his attention towards a scholarship opportunity with Merced Academy of Dance. While there, Daniel trained in ballet under Jane Vann-Bryan and Jennifer Hobbs. He was a member of the Merced Civic Ballet Company, performing roles in The Nutcracker, Cinderella, Carmen, and Stars and Stripes. In the fall of 2008, Daniel moved to Sacramento to attend California State University Sacramento to study history but continued his love for dance by training and performing in several CSUS Dance Department shows. He studied jazz with Lisa Ross, ballet with former New York City Ballet soloist Nolan T'Sani, and modern dance with Melissa Wynn, Lorelei Bayne, Randee Paufve and Philip Flickinger. Daniel graduated from CSUS in 2012 with a Bachelors of Arts in Dance. He has a choreography award from Sacramento State University for his piece "Hay Un Lugar". Daniel has choreographed for Local Sacramento dance studios as well as cheer gyms and dance teams in Northern California. He has coached a National winning dance team for the past 11 years, winning several regional and championship competitions along with 3 nationals titles. Daniel is currently an instructor for the United Spirit Association (USA) Song/Pom program. Danny was awarded 2014 Rookie of The Year for USA Song Staff. Danny also judges regional and spirit competition. He has received choreography awards from Starbound, Spotlight, and Celebrity Dance Competition.
Interview with Danny
What is your favorite food?
"Salad"
What do you do on your time away away from the studio?
"I like to long distance run. I also have a passion for making youtube videos. I love to read history books and I like arts and crafts especially painting."
What got you into dance?
"Growing up watching music video and wanting to learn how to dance like the people in the dance videos from the early 2000s."
What would you say to someone who is thinking about joining dance?
"Definitely should do it. Its a lot of fun. Get to listen to great music. Your working out without really working out."